Residential Well Drilling
Services
RESIDENTIAL WELL DRILLING
Klimek Bros Well Drilling are experts at residential water well drilling and we drill residential water wells in all parts of Minnesota, North Dakota and South Dakota. We do home water well drilling for pretty much any application from new construction to irrigation systems or an added well.

Klimek Bros Well Drilling has been drilling residential wells for over 15 years and will handle your well drilling project from start to finish including water well design, getting all required permits, contacting utility line locators, drilling your well, developing the well, well water testing and hooking up your water lines.

Don has over 25 years of experience and knows where to find good quality water and will develop your residential water well so that your well will provide good clean water for years to come. We are licensed and bonded for well drilling and all other well related services in Minnesota, North Dakota and South Dakota tri-state area. We specialize in satisfied customers. We have an A+ BBB (Better Business Bureau) rating. We are the experts, 'The Water Wizards!'
We provide free estimates so give us a call today!
320-762-8669
800-295-9261
We value our customers and look forward to helping you with all of your water well drilling needs.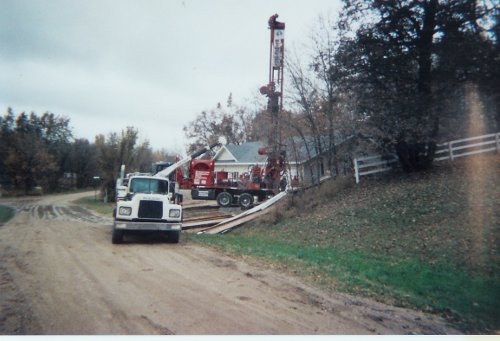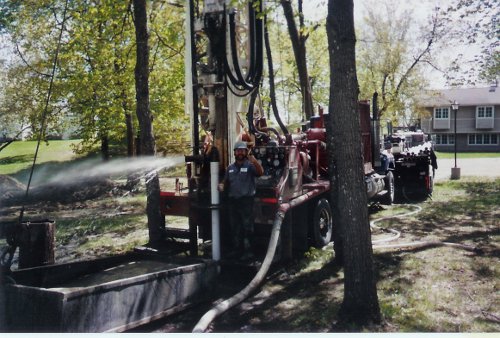 Well Drilling Services
Klimek Brothers Well Drilling is a full service water well drilling company and we drill water wells for all types of applications including residential well drilling, agricultural well drilling, farm well drilling, irrigation well drilling, commercial well drilling, industrial well drilling and municipal well drilling. Klimek Bros are the experts and handle all well related work including well repair, well maintenance, well cleaning, well rehabilitation and well abandonment. We do geothermal drilling and geothermal ground loop installation. We are located in the Alexandria Minnesota central lakes area and are licensed and bonded to drill wells in the Minnesota, North Dakota and South Dakota tri-state area and enjoy creating new satisfied customers and lifelong friends. Give us a call and become one today!

We drill water wells from low flow sand point well applications to medium capacity residential or commercial well applications to large capacity, thousands of gallons per minute irrigation or industrial well applications.
Our well casing sizes include 4", 5", 6", 8" 10" 12" 16" up to 24".
We will handle your well drilling project from start to finish
Free estimates at the customers convenience

Free well planning, design

We handle all state notifications and permits

We contact the appropriate utility line locating services for public utilities. You are responsible for private line locating.

We drill your well using industry best practices

We test your water quality and well capacity

We connect up your water
Our professionals follow industry standards and are here to help
We follow proper drilling procedures

We use state of the art tools and equipment

We are experts in well planning & sizing, design, development and implementation for all types of water wells

We understand your local aquifer hydrology and underground geography

We practice safe drilling procedures

We use only high quality materials and components

We understand and follow well drilling rules and regulations