Services
OXY BLAST
What is Oxy-Blast?
OxyBlast is a unique water treatment and purification system with a family of natural products for agriculture, livestock, well water, ponds & lagoons, residential, municipal, and commercial applications.
~Clean, nutritional, water is our passion and Oxy-Blast is the solution!~
Efficient, economical, organically approved water treatment
made from premium grade Hydrogen Peroxide; for residential, commercial, municipal, agriculture, crops, well water, dugouts, and much more. OxyBlast is highly effective in well disinfection, cleaning water systems, eliminating the negative effects of chlorine, heavy metals, and other contaminants.
NSF certified and USDA organic approved
.
OxyBlast is a proprietary USDA organically approved homeopathic formula made with the highest quality Hydrogen Peroxide available. Quality products give you quality results. Oxy-Blast's "proprietary formula" is inducted by our own unique process. The quality of the Hydrogen Peroxide is extremely important. Inferior quality products contain fillers to make them seem more economical, however, they are far less effective and you will have to use more.

What is Hydrogen peroxide?
Hydrogen Peroxide (H2O2) is a powerful yet versatile oxidant. It is safe and effective and has been widely used for a variety of applications, especially in water treatment and purification.
How could you benefit from safe, clean, clear water?
Water is a major foundation that all plant and animal life needs to survive and thrive. Safe pure water is essential if you want your animals to be healthy and grow at their maximum potential. This is where Oxy-Blast can help.
Why should you use "OxyBlast"?
OxyBlast
has a proven track record and is currently available in a 34% and 50% concentration for just pennies a day per head. As a matter of fact, tests have been done with feed conversion. The result?
OxyBlast
increased profits, even after calculating the cost of the product and additional incidental costs on some operations. Ask your Klimek Bros to show you the test results. For additional information see the Oxy-Blast Brochure.
Please review the literature. If you would like to discuss Oxy-Blast or want to order, give us a call at:
320-762-8669
800-295-9261

We also offer comprehensive water treatment and conditioning. Our long-lasting Water Right solutions will make sure your water is pure, clean and up to your required standards.
Our professional technicians can handle residential, commercial, agricultural, and even industrial requests in Minnesota, North Dakota, and South Dakota. We have seen it all. Call today!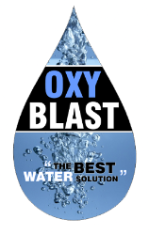 "Wow does this product ever work! Production is up, costs are down, and the livestock is happy. Thanks for everything Zak. We will spread the word."
- K. Brothers Dairy, Alberta

'In June of this year, we installed an Oxy Blast system in my home in Cedar Falls, Iowa. I was going to start selling Oxy Blast with my dad and needed to be able to tell others what it has done for my home. The first thing we noticed was the brown scum that came out. We could not believe this is what we had been drinking for several years. The toilets cleaned up. No longer does my wife have to clean the bowls. We also turned off our water softener. Our water is that good! No longer do our two boys have to bathe or shower in chlorinated water and we don't have to drink it. I believe the Oxy Blast in our drinking water is making us feel better. And this was municipal water here in Cedar Falls that was supposed to be good. Well, now it is. I now can tell my customers what Oxy Blast has done for my home and family.'
-Tim Janssen

'We recently purchased an Oxy Blast system. We love it! We have 100 beef cows and 4 bulls, 4 hens, 2 horses, 2 dogs, and 3 cats. Everybody drinks water now with Oxy Blast. We have had it for about 1 month. I have a pony that has chronic yeast infections in her hooves. I have tried cream, soaks, and feed additives to help her, but nothing really actually worked. Since the addition of Oxy Blast to our water her hooves are amazing! They actually are starting to look normal. Before Oxy Blast she would stand with her hooves together, like she was standing with all four feet in a pail, and lean forward. Trying to get her weight off of her frogs. She would also be very tender footed on hard packed or frozen ground. Now she stands normally and walks on pretty much any surface with comfort. I can't believe the difference it has made by just the addition of it to the drinking water I have not applied it topically to her feet. I was wondering how does Oxy Blast work as a dewormer? Do the worms die from the extra oxygen in their environment? Thank-you for giving my pony her life back!'

— Sincerely, Tanya Carlson