MINNESOTA WELL DRILLING
Klimek Bros. Well Drilling Inc. has been in operating out of Alexandria, MN for over 20 years! Need a new well in the Alexandria Lakes area?
We not only drill all types of Minnesota water wells in the central lakes area but drill water wells in all parts of Minnesota.

From water well design, gathering required permits, contacting utility line locators, drilling the well, water testing, and getting all your water lines connected for a long-lasting water service, Klimek Bros. Well Drilling will handle all your water needs from start to finish. Call today to get your free consultation.
Our expert staff has drilled thousands of wells in Minnesota and are knowledgeable about the aquifers and experienced in well drilling throughout the state. Whether you have a small well for your rural cabin, a medium sized well for a new home or business or a large thousand gallon per minute well for irrigation or industrial application, Don and our experienced Minnesota well drilling professionals handle the job. We will handle your Minnesota well drilling project from start to finish including permitting, call gopher state one call, drilling your well, testing your water and hooking up your water lines. Klimek Bros well drilling follows all best practices for well drilling to insure safety and protect our ground water and aquifers.

We provide free estimates so give us a call today!
320-762-8669
800-295-9261
We love to drill wells and look forward to helping you with all of your well drilling needs.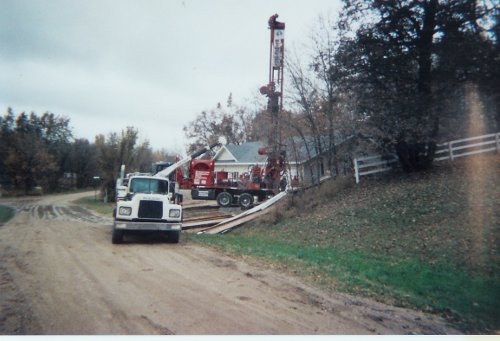 Testimonials
Just a note to thank the crew who put our well in on such short notice. The effort was greatly appreciated and helped us in our time of need. Don promised water on that Monday and Boy did we get it!! We will not hesitate to recommend your services to others.

Pat C.
South St. Paul, MN